About Us
Thirty years ago, Elite Alliance's founding partner Steve Dering created the world's first residence club. Since that time, we have worked with experienced developers around the globe to generate more than $1 billion in real estate sales. Our innovative alternative to luxury vacation home ownership increases market size and profitability for developers and decreases acquisition and ongoing costs for buyers. As a consequence, residence clubs became the fastest growing segment of the vacation home market.
As our portfolio of luxury residence clubs expanded, we introduced the Elite Alliance Exchange program to allow our owners to enjoy other destinations at a nominal expense. We earned a first-class customer service reputation in facilitating and coordinating exchange vacations. As a result, Elite Alliance Hospitality was created to provide robust hospitality and rental management services for residence clubs, hotels, resorts, and mixed use developments.
Today, we continue to set the standard for excellence in fractional real estate consulting, hospitality management and vacation exchange, always guided by commitment to integrity and innovation.
View Company Profile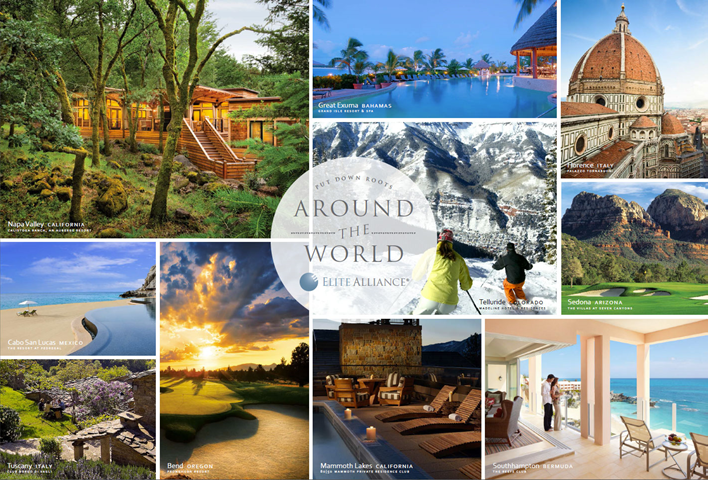 Our History
30 years of achievements in pioneering real estate, management, and travel concepts that continue to shape the industry.
Recent News
Discover the latest travel trends, learn about our recent partnerships, property announcements, and accolades, and explore internal publications that are sure to boost your wanderlust.
Read More